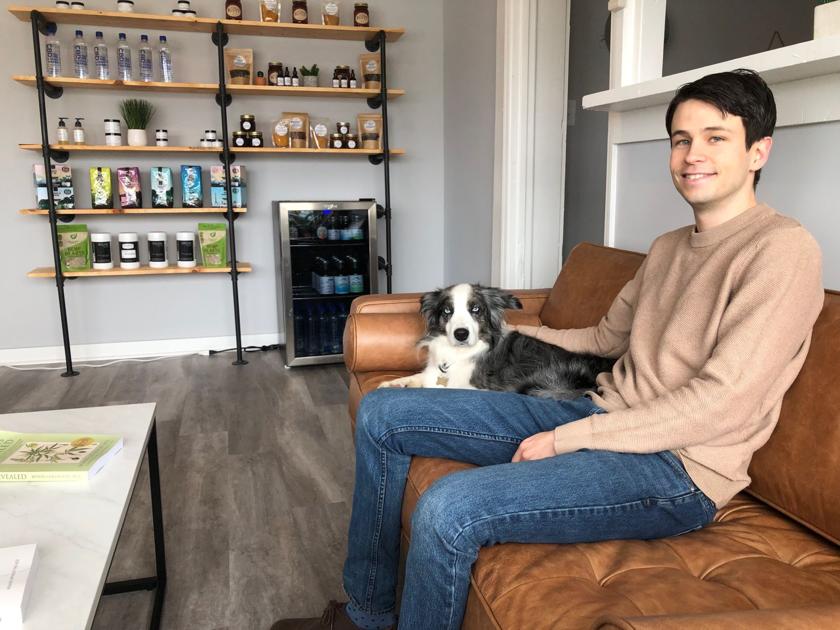 North Myrtle Beach has a new CBD dispensary. 
Coastal Green Wellness in March opened their second location in North Myrtle Beach at 1220 Highway 17 S. Their first location in the Market Common opened in 2017.
"We were the first reputable retail setting to get CBD in South Carolina, so we were South Carolina's first CBD and Hemp wellness center," said owner David Spang.
The shop sells CBD oil, gummies, topicals and even coffee. CBD, or cannabidiol, is derived from cannabis, but unlike THC (tetrahydrocannabinol), it doesn't get you high. Instead, it's used medicinally for pain relief, insomnia, anxiety and a host of other conditions. 
Spang says his business stands out from others because of rigorous lab-testing.
"I only work with companies who lab-test and freely display their results online. They should be accessible to the consumer," Spang said, adding that he also independently verifies those results "I work with ProVerde labs, based out of Massachusetts. They lab-test just about every product I carry, not just for potency but also residuals, because there's lots of things such as heavy metals, pesticides, molds, bacterias; lots of things that can potentially contaminate a supplement so we monitor all of those things."
The most popular product Coastal Green Wellness sells is CBD oil in the form of sublingual tinctures. 
"The most beneficial in the long run is a sublingual oil," Spang said. "That's the bulk of what I sell because we mainly deal with people who are dealing with different medical ailments. You hold that under the tongue twice a day like a vitamin."
After oil, the next best sellers are topicals and creams, Spang said. 
While the North Myrtle location is the first expansion store outside of Myrtle Beach, Spang is also looking to expand out of the state. 
Right now, he wants to open up another store in Decatur, Georgia, a suburb just outside Atlanta.
"I'm going to open that one as soon as I feel comfortable leaving this one," Spang said. "But we're definitely expanding."
Right now, only CBD is allowed in South Carolina. But a bill sponsored by S.C. state Senator Tom Davis, a Beaufort Republican, would legalize marijuana (including THC, the psychoactive substance that gets you high) for medical use in the state for a number of medical conditions under strict guidelines. For example, even medical patients wouldn't be allowed to smoke it, but would have to take it by other means, including edibles and vaping.
Spang said he wants to carry medical marijuana products if they're legalized, but doesn't want to slack on CBD. 
"Not everyone needs the high levels of THC," he said. "Don't get me wrong, THC definitely has its uses. I think we need a medical marijuana program in the state without a doubt and I would be more than happy to extend our brand into that realm as well."
Source: https://www.myhorrynews.com/news/local/north_myrtle_beach/local-cbd-dispensary-expanding-to-north-myrtle-beach-and-atlanta/article_488b0120-45a3-11e9-8692-fbccdedddf5f.html