A young Florida woman is accused of making her son smoke a marijuana vape pen allegedly to help him sleep and improve his appetite, according to a recent report.
Kiarra Clarisse, a 22-year-old woman from Merritt Island, was arrested on the morning of Nov. 17 and charged with child neglect, according to booking information from the Brevard County Sheriff's Office.  She was released two days later on a $3,000 bond, records show.
FLORIDA MAN LOSES PANTS, BOXERS IN WILD WAWA FIGHT
Local news station CBS 12 reported late last week that Clarisse's ex-girlfriend saw Clarisse make the child smoke from the marijuana vaporizing pen on "several occasions," allegedly to help improve his sleeping and eating. She went further to accuse Clarisse of giving the boy alcohol, according to the report. The child's age was not included.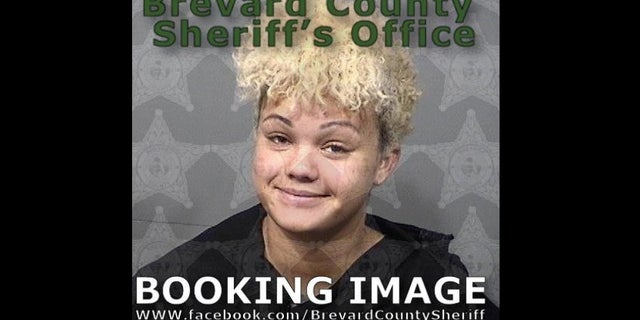 FLORIDA MAN SAVES DOG FROM ALLIGATOR, SMOKES CIGAR THE WHOLE TIME
Clarisse's ex told the boy's father who then told police his son was behaving differently and appeared to be acting "slow." He then his son to a local hospital to undergo drug tests, which found there was THC in his blood, according to the report.
Clarisse reportedly later told her ex-girlfriend that the boy had "consumed" smoke after accidentally coming into contact with the vape pen. She later copped to smoking the drug to police, but said she didn't do so in front of the child, according to the report.
The Brevard County Sheriff's Office did not respond to Fox News's request for comment. 
CLICK HERE FOR THE FOX NEWS APP
Source: https://www.foxnews.com/us/florida-mom-marijuana-vape-arrest