– Ad –
CBDMEDIC brand, Charlotte's Web, Inc.'s subsidiary, confirms their designation as Arthritis Foundation Inc's impact sponsor for 2020 and 2021. That makes CBDMEDIC the first-ever and only CBD brand specialized in Mass Food and Drug retailing to obtain the Arthritis Foundation Impact Sponsor designation. The Arthritis Foundation is known widely for its commitment to pursuing a cure for arthritis, Americans' biggest disability cause. The company prides itself on providing arthritis patients with essential educational resources, community links, and advocacy.
An Impact Sponsor is essentially an organization or company that commits to providing support, tools, and resources in funding, employee engagement, and awareness to enable the Arthritis Foundation to provide better care to arthritis patients. The CBDMEDIC brand and Rob Gronkowski recently sponsored a live Facebook fundraiser by the Arthritis Foundation themed "Survive & Thrive that enabled the Foundation to raise over $200,000.
According to Ann MacNamara, the Foundation's development senior vice president, arthritis patients depend on everyone for support and guidance to live happier and healthier lives. The company commends CBDMEDIC for such a great move and reassures the world that the support CBDMEDIC offers will enable them to push their service delivery and care for arthritis patients higher.
Deanie Elsner, Charlotte's Web, Inc's CEO, stated that it's their honor to sponsor the Arthritis Foundation's activities in helping people living with arthritis seek relief. Charlotte's Web, Inc. has taken it upon themselves to work closely with the CBDMEDIC brand to enable the Arthritis Foundation to reach out to more arthritis patients and bring relief to their pain. Charlotte's Web, Inc. has hinted that they will use their email channels, social media, and educational webinars to provide the support and resources the Foundation needs.
According to CDCP, millions of Americans suffer from chronic pain each day, with more than 54 million suffering from arthritis, a number that's expected to rise to about 78 million by 2040. A report by HHS pain management has also confirmed that more than 20 million U.S adults experience high-impact chronic pain that affects their work activities and daily life. Another study by the Arthritis Foundation confirmed that 92% of arthritis patients claim that the pain affected their everyday life and activities. The U.S spends more than $300 billion yearly on Arthritis medicine and medical treatments.
CBD products are relatively new entries into the mass retailing of foods and drugs but have become the most used over-the-counter solutions for joint and muscle pain. A 2019 study by the Brightfield Group confirmed that more than 3500 CBD products' consumers use the products, primarily to manage pain and inflammation.
Charlotte's Web, Inc. has already added CBDMEDIC to its hemp CBD brand, and its products are already available for sale in over 4500 retail stores. The CBDMEDIC brand offer superior-quality hemp-infused products for relieving arthritis symptoms, inflammation, and pain. These include pains hand cream for arthritis aches, relief ointment for neck and back pain relief, relief ointment for joint and muscle pain, relief spray for joint and muscle pain, and relief stick for sports pain relief.
All topical ointments and creams by CBDMEDIC contain camphor and menthol. The FDA has approved these two most commonly used over-the-counter ingredients. The two are known to have high-potent analgesic properties, so they work by interacting with pain receptors to interfere with pain signals directed to your brain. The ingredients deliver almost instant results since they start acting immediately after they are applied. As per studies, menthol and camphor have the power to improve blood flow to relieve pain in people suffering from varied medical conditions. The Arthritis Foundation recommends topic menthol medications as the best oral pills alternatives for temporary pain relief.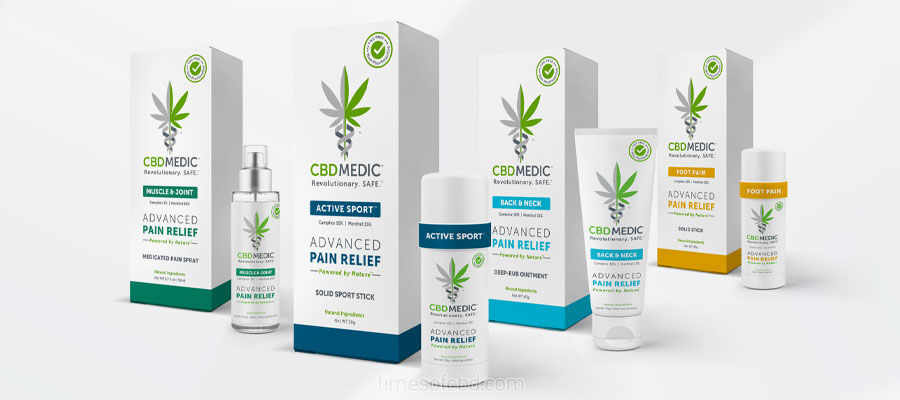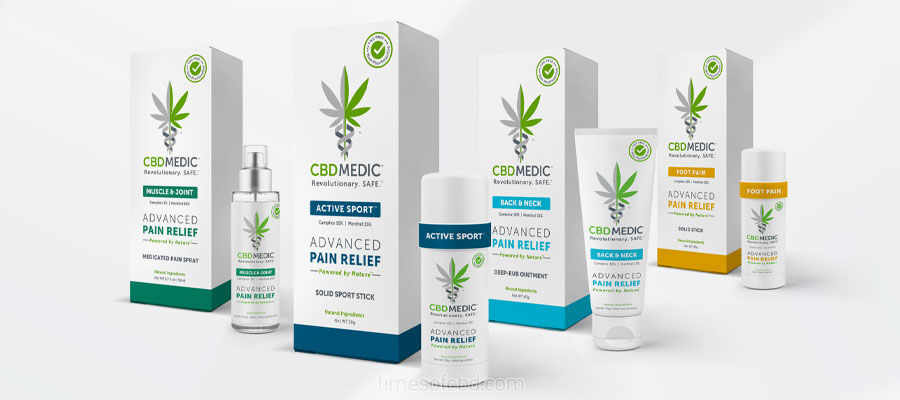 What to Know About Arthritis Foundation
The Arthritis Foundation is the American's topmost active organization that commits to helping people with disabilities live better. They have been at the forefront of researching for arthritis cure, advocating for solutions to arthritis, and helping people living with arthritis live happily despite their condition. The organization empowers arthritis patients to live better by providing scientific and medical solutions to chronic pain and arthritis. World Arthritis Day is on October 12, 2020.
What to know about CBDMEDIC
The CBDMEDIC brand introduced its line of topical hemp-derived THC-free products for pain relief in 2019 and has gained so much mileage since then. They sell in over 4500 retail stores, and their products use organically-sourced pain relief pharmaceutical ingredients alongside natural emollients and essential oils. The CBDMEDIC brand combines natural elements and advanced science to create effective formulations that deliver quick and effective pain relief. All their products are manufactured in a certified and approved manufacturing facility and are approved for use throughout the United States.
What to Know About Charlotte's Web Holdings, Inc
Charlotte's Web Holdings, Inc., the leading manufacturer and distributor of high-quality hemp-derived products, is B Corp certified. The company's headquarters are in Boulder, Colo. The company has created a great range of high-quality wellness products using organic ingredients such as terpenes, CBD, hemp compounds, and flavonoids.
Stanley Brothers created the company, and the core mission was to use science to exploit the usefulness and benefits of botanicals. The company makes and sells products such as CBD capsules, oil tinctures, CBD pet products, and topicals. Its products are extracted from U.S farms, and they are sold by few chosen distributors or through their official website. Charlotte's Web Holdings, Inc. uses eco-friendly and safe technologies and ingredients in its product manufacturing, and so the safety of the end-user is guaranteed.
Source: https://timesofcbd.com/cbdmedic-becomes-only-cbd-brand-to-sponsor-arthritis-foundation/